Some work made in Omaha:

Time Zones (F.P.H.M), 2008
Two bulbs burn twice as brightly.

Miller Apparatus, overhead enlarger, tea candles, 2008
Physics and Biology have people in common.

2 Channel, video installation, 2008
2 box fans and 2 Television sets are both set to 2.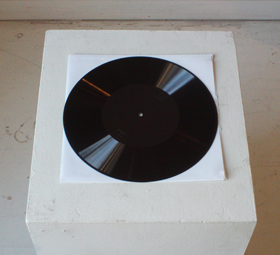 Fire Rises/Water Falls, 12" lacquer dub plate record, edition of one, 2008
A recording of naturally-occurring white noise (side A: fire, side B: water) that is etched on a dubplate so that it will gradually give its signal over to noise.
pas de deux, video, silent, 8min, 2008
A dance for two.