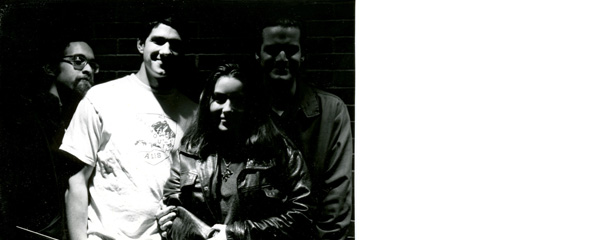 Sally Mann Portrait, silver gelatin photpgraph, 1999
with Diego Benavente, Felipe Marino, Rachel Wolf & Peter Miller
In the Fall of 1999, three friends of mine and I went to a lecture by Sally Mann, one of the greatest living American photographers. After the lecture, I mentioned to my friends that I had brought my camera with me and that we should ask Sally Mann to take a picture of us. We all agreed that it was a swell idea, but only Rachel was courageous enough to actually go up to her and ask. Sally was very nice about it.